The Brightest Bulb: A best-bet daffodil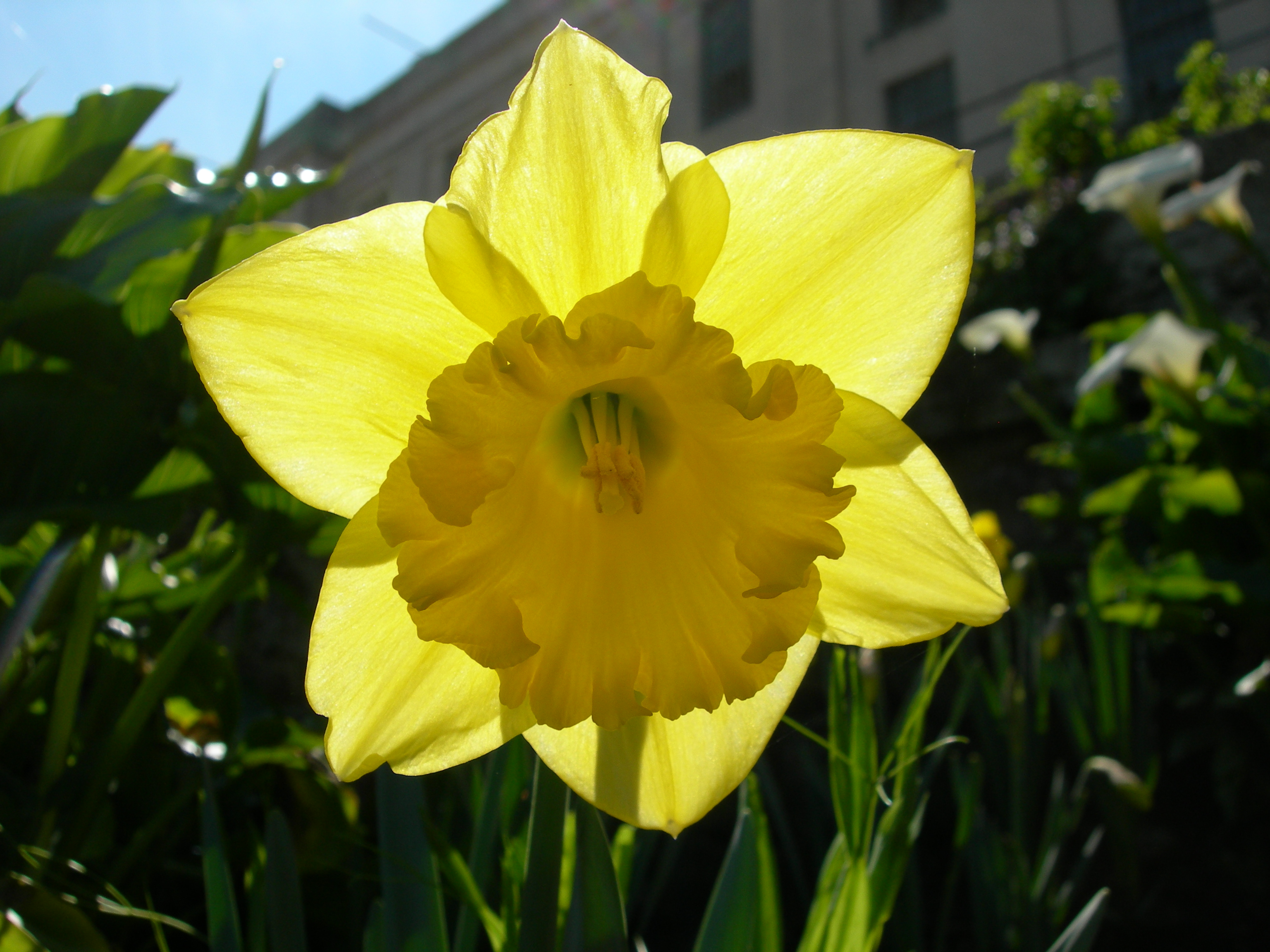 Garden centers are filled with bins of spring-flowering bulbs right now. And after planting hundreds of bulbs over the years, with mixed results, I'm pretty sure I know the best of the bunch.

Tulips, I've discovered, only give you one - possibly two - really good seasons. Plus,
animals like to munch on them.

Hyacinths have been even less reliable in my garden. Sometimes they haven't bloomed at all.

The smaller bulbs - grape hyacinths, scilla, crocus - are good performers. But small bulbs produce small flowers. Not much of a springtime show.

If you want showy - and dependable - you want daffodils. They bloom year after year, and burrowing animals turn up their little noses at them.

Don't, however, get drawn in by bells and whistles. The fancier the features - bi-color frills, oddball shades like apricot - the more likely the daffodils are to need coddling.

If you're looking for a no-fuss, can't-fail daffodil, here's what you should buy: 'Carlton'. Plant 25 bulbs this year, and next spring you'll have 25 (or more) bright-yellow blooms. With just a little TLC, the bulbs will produce an even more dazzling display the following year.

'Carlton' is known for its ability to naturalize - that is, spread on its own - and I've found that if you apply 5-10-5 fertilizer when the shoots poke out of the soil in early April, and again in May after the blooms are gone, the bulbs will multiply underground like crazy.

I've typically bought 'Carlton' daffodils online at Dutch Gardens. But you can find them in local garden centers, too. Hadley Garden Center sells five bulbs for $5.99.

It may be the best return on a $6 investment you'll ever get.